The next club sendout is in
Signup within the next
Final sendout in December
to get the January box
The To Ø Beer Club is no longer accepting new subscriptions. The club in its current form is being phased out and scheduled for closure by the of end 2023. Please reach out to webshop@toolbeer.dk if you have any questions. We sincerely thank all our dedicated members who have been along for the ride and for all the great experiences together.

We are rethinking everything so stay tuned on our newsletter and social media for the latest news and exclusive offers.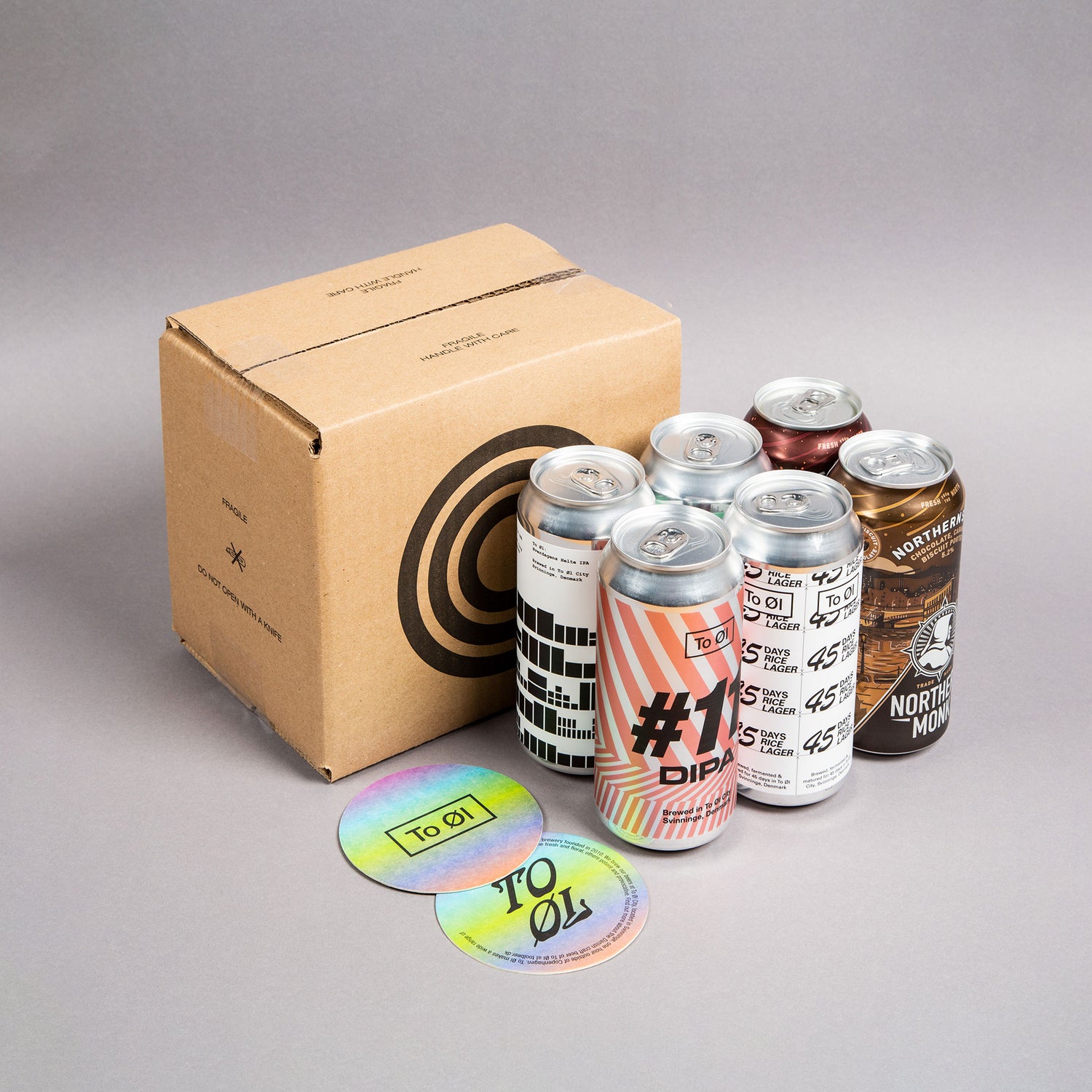 Beer Club
179 DKK / 24 € + shipping
Your membership will include:
6 beers every month, such as new To Øl releases, classics, and selected collabs.
A digital tasting Magazine.
Member benefits such as webshop discounts, early access for new releases and discounts at our Copenhagen brewpub BRUS, and bottle shop in To Øl City (read below for details)
Discontinued
Club Perks
- 10% off on everything in the Webshop.
(can't be used with other discounts)
- 10% off at our our Copenhagen brewpub BRUS -
Can be used in the bar and bottle shop.
- 10% off at our Bottle Shop in To Øl City
(in Svinninge)
- Exclusive recipes for home brewing.
- Exclusive Festival deals and benefits
1. Hit the Button JOIN THE CLUB
2. Fill in your details, and pay for the first month
3. Check your inbox for the activation email
4. Sit back and wait for your box
5. Join our Club Group on Facebook